Have you ever participated in a sew-along? 
Sew alongs are great fun, they motivate you to complete a quilt project, can help you to learn new techniques and can be a good way to connect with other quilters!
In July 2021, I'm planning a sew-along with my River Rapids Quilt Pattern. This has been my best-selling pattern for some time now and its a great quilt to make if you want to learn how to quilt, or if you have a jelly roll that you want to use!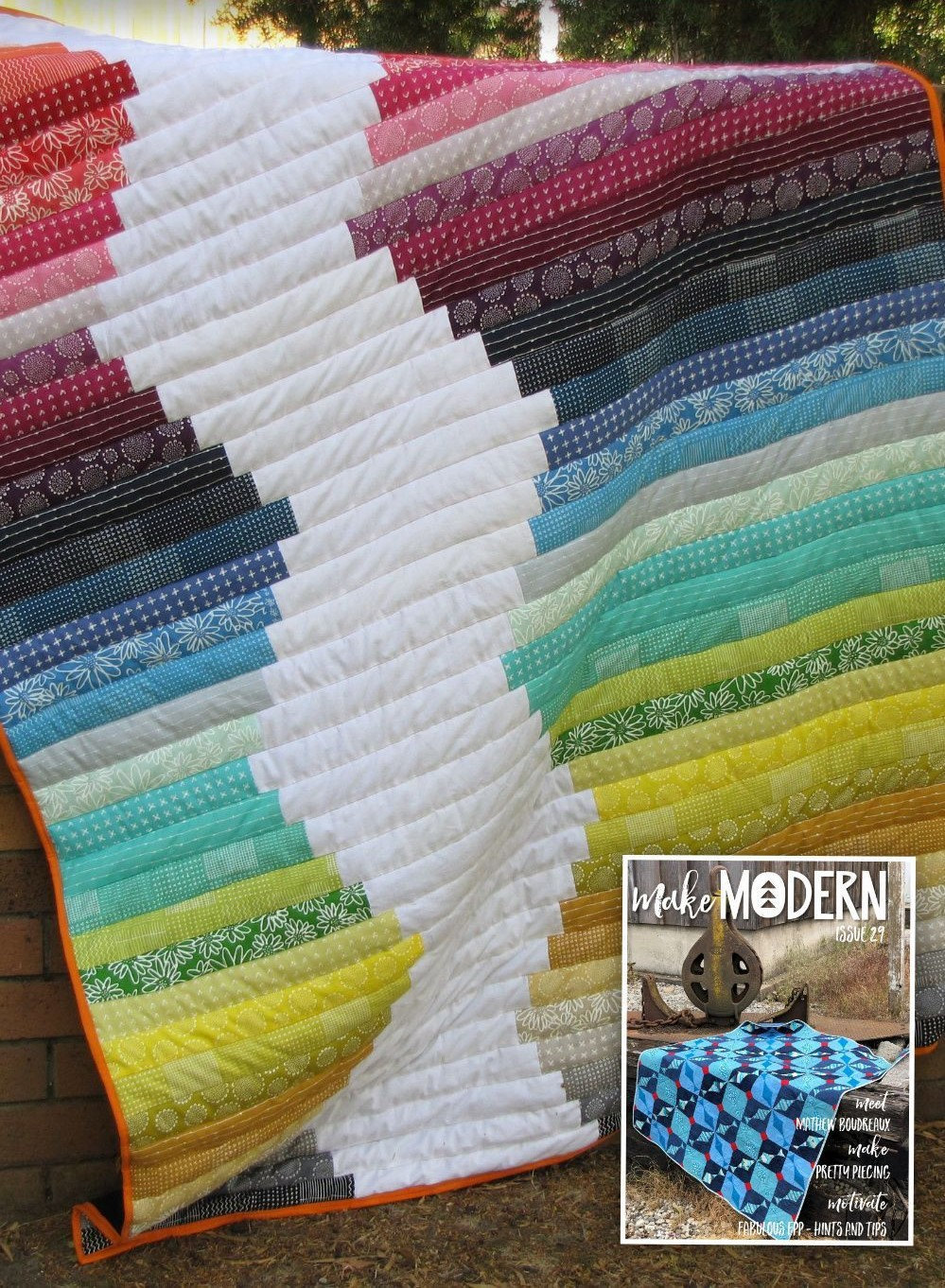 Learn to Quilt
Plus if you follow me on Instagram, I'll be posting photos and videos during the month showing my progress and sharing some tips and doing some livequestion and answer times! So if you are brand-new to quilting there will be heaps of support from myself and other quilters to help you making your very first quilt.
Sometimes there are even prizes!
Often sew-alongs will offer some prizes andif you participate on Instagram using the #riverrapidssewalong hastag you could be eligible to win one of them! 
Some of the prizes on offer include:
 - 2 x 6 month subscriptions to Make Modern Magazine
 - $25 Gift Certificate to Fat Quarter Shop
Plus everyone who signs up to recieve emails will recieve a surprise after the sew-along!
River Rapids Quilt Along Schedule:
July 1-4: Get your fabric and pattern ready!
July 5-11: Sew your strips to contrast fabric
July 12-18th: Sew half the strips together
July 19-25 Complete your quilt top
July 26-31 Baste, Quilt and Bind your Quilt!
Where to buy your supplies:
If you need to buy a jelly roll or yardage for the quilt-along then there are a few places that I can recommend:
Fat Quarter Shop (USA): Fat Quarter Shop has a wide range of Jelly Rolls and 2.5" strip sets that are perfect for the sew-along. Plus check out their 'Precut of the Week' and you might pick up a bargain!
Funky Monkey Fabrics (Canada): Stocks a great range of Kona Rainbow Jelly Rolls!
SaidWithLove (Australia): Another great fabric store with a beautiful range of jelly rolls and fabrics, based in Victoria, Australia. Anne also stocks Riley Blake Rolie Polies!
Stitchbird Fabrics (New Zealand): Stitchbird is based in Wellington New Zealand and has some very pretty jelly rolls and designer rolls available - If you are after a beautifully muted rainbow look make sure you check out the Ombre Bloom Jelly Roll!
Of course you can also ask at your local quilt store to see their range of Jelly Rolls!
If you are keen to join in the Sew-Along you can sign up to my newsletter and I will send you email updates! Click here to sign up (It's free!)