Today is a very exciting day for me.
I love to read Make Modern Magazine. It's a digital online magazine for modern quilters, and today is the day that a new issue, Issue 35, is released.
What makes this issue of Make Modern Magazine even more special for me is that one of the patterns featured in Issue 35 is my brand new quilt pattern called Busted Fence!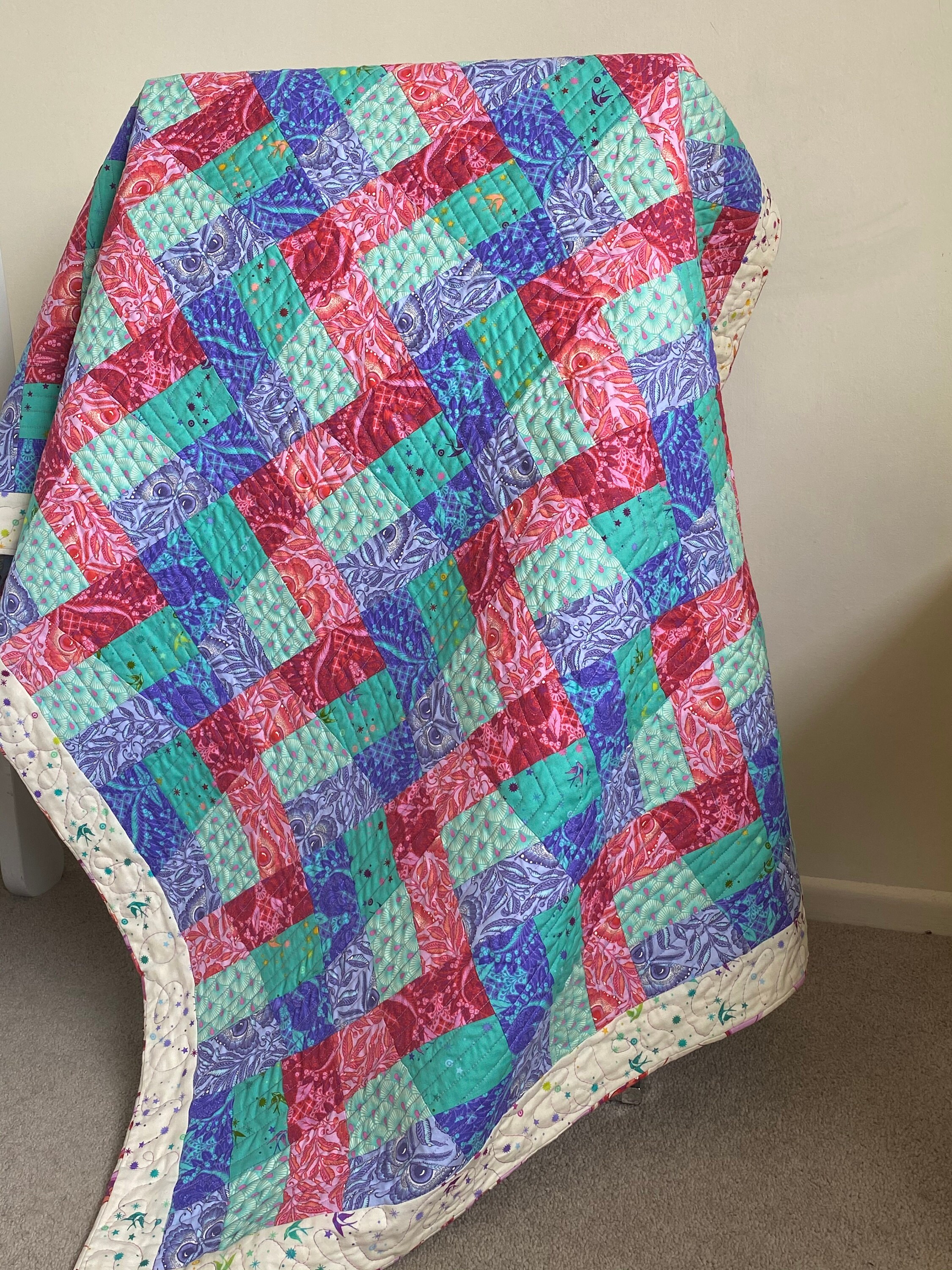 This is the third time I have had a pattern featured in this magazine, and I'm particularly proud of this design, which is a new twist on the traditional post and rail (or rail fence) pattern. One of the things I love about machine pieced quilts is how quickly they go together and this one I was able to cut and piece the quilt top over a few hours.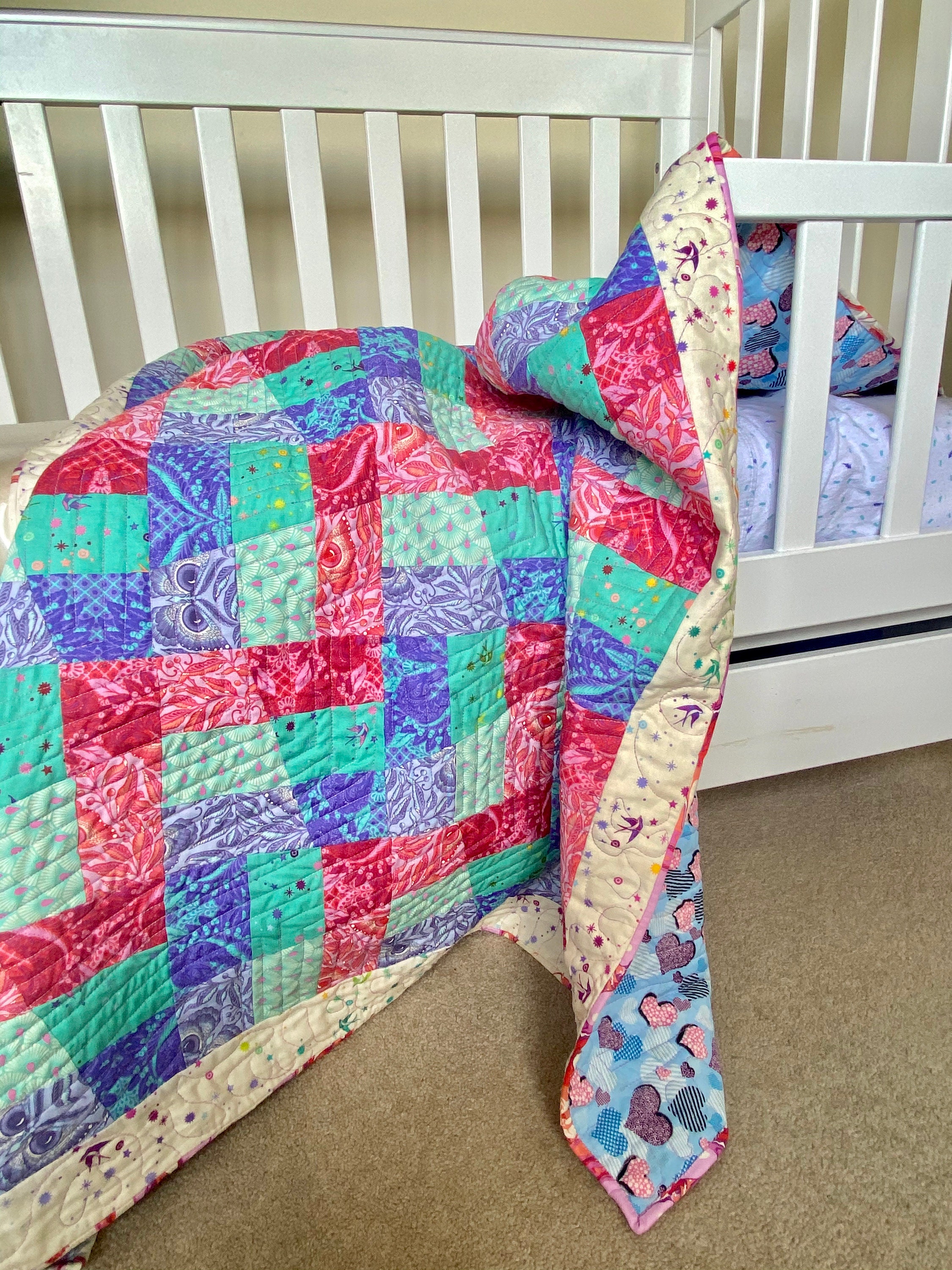 For this quilt, I used fabric from the Pinkerville Collection by Tula Pink for Free Spirit Fabrics. Using a combination of the light and dark colours of the same colour family from this range produced a beautiful twisted effect throughout the quilt which really draws the eye and shows off the different fabric designs beautifully.
I really enjoyed creating this quilt and feel very honoured to have yet another of my designs chosen for Make Modern Magazine. If you haven't already subscribed to this inspirational magazine, I highly recommend you have a look, there are several beautiful quilt patterns in this issue! They have subscription options to suit most budgets, and you can purchase a single issue if you wish.
Happy Quilting!
RJ